Making reflections meaningful
---
The app records and organises a range of reflections. The user can determine if these reflections are private or to be shared with others.
A range of inputs can be used: written posts, photographs etc all provide a social media feel that can be guided by facilitators questions.
Clanbeat embeds reflective practice into the daily experience of students
---
Let's change the way students use reflections to make them purposeful. Helping students express their learning journey in authentic and considered ways.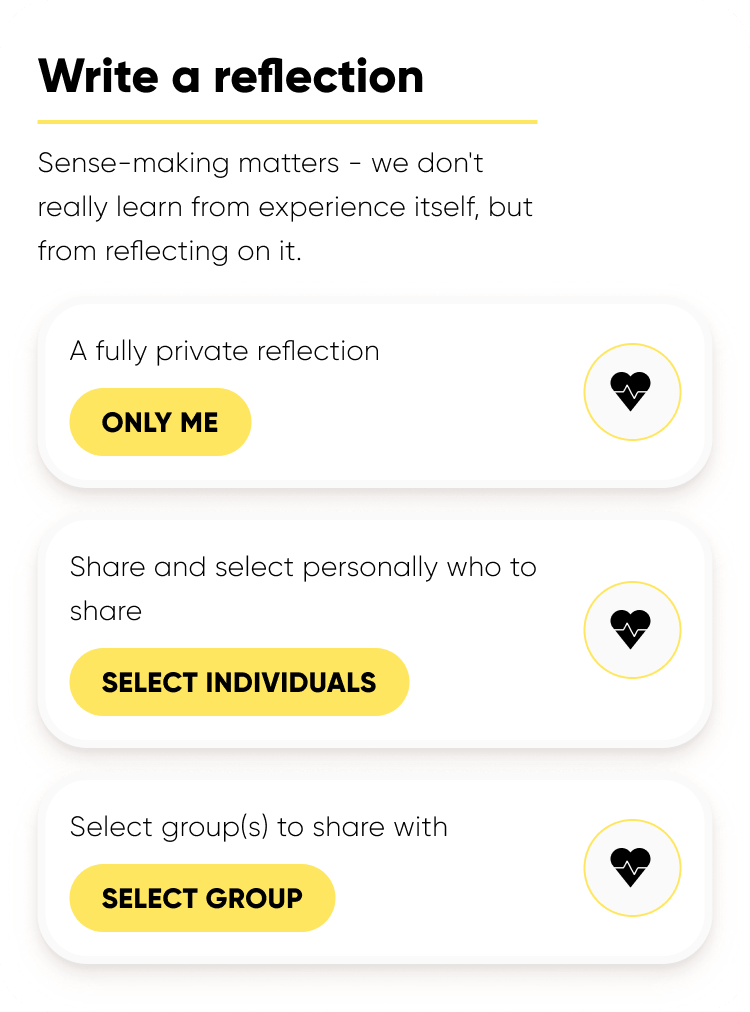 PRIVATE AND SHARED
Easy to reflect whenever you want to record a private note or to share feedback.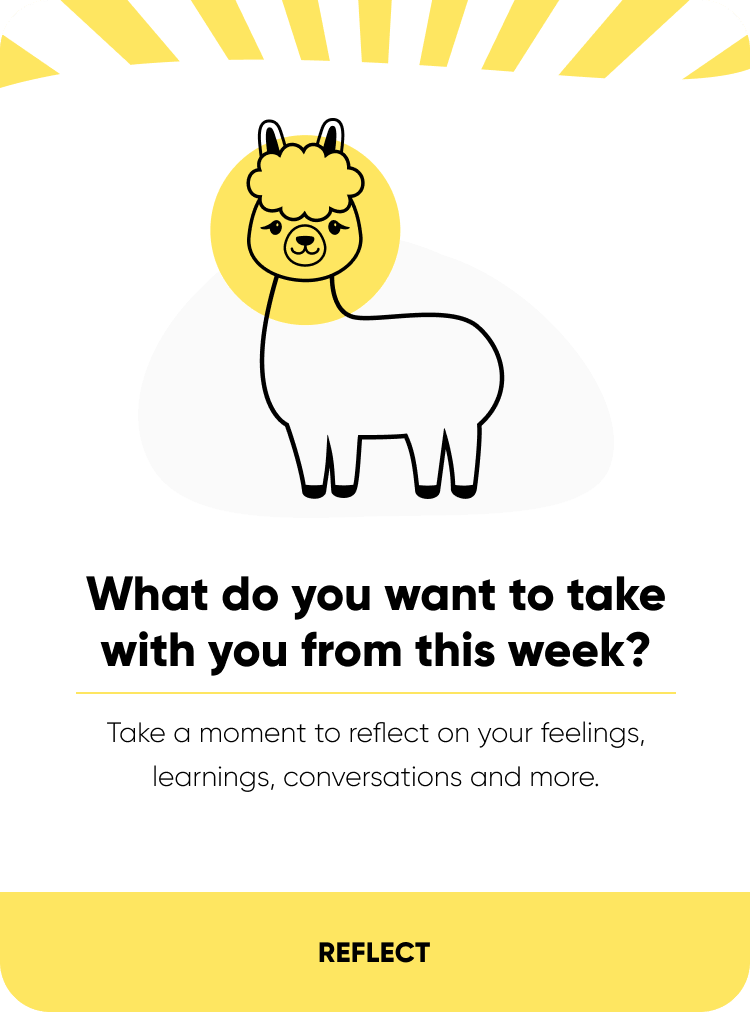 AUTOMATED PROMPTS
There are friendly nudges to make a weekly reflection or after completing a plan.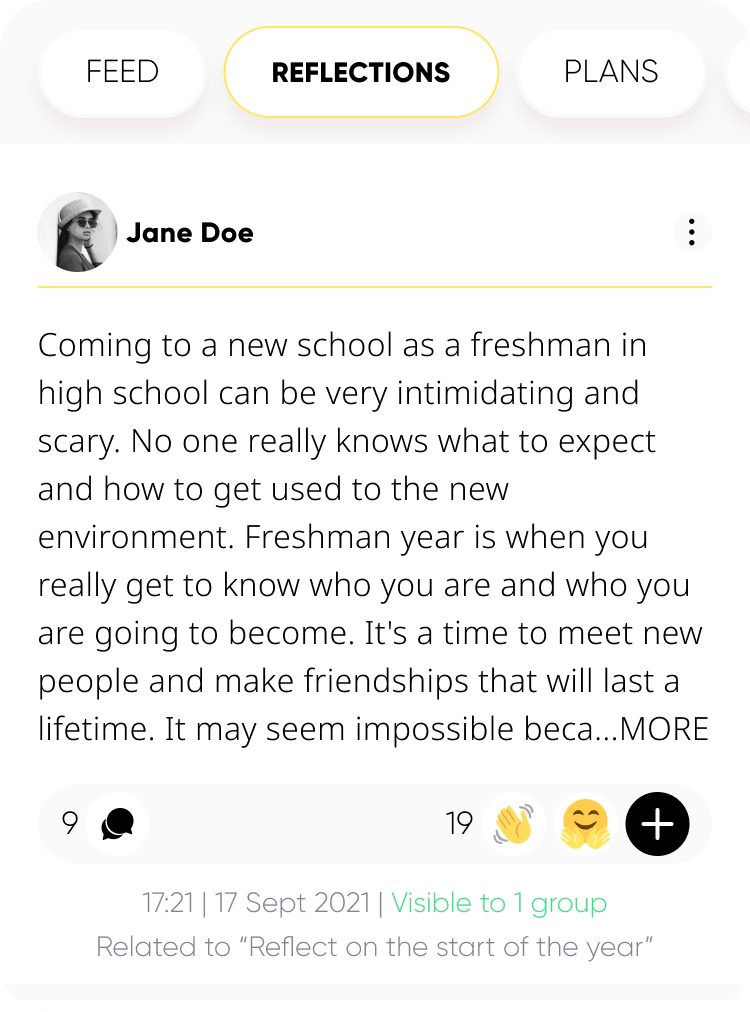 EASY TO FIND
All reflections shared with you are quick to access on a dedicated feed.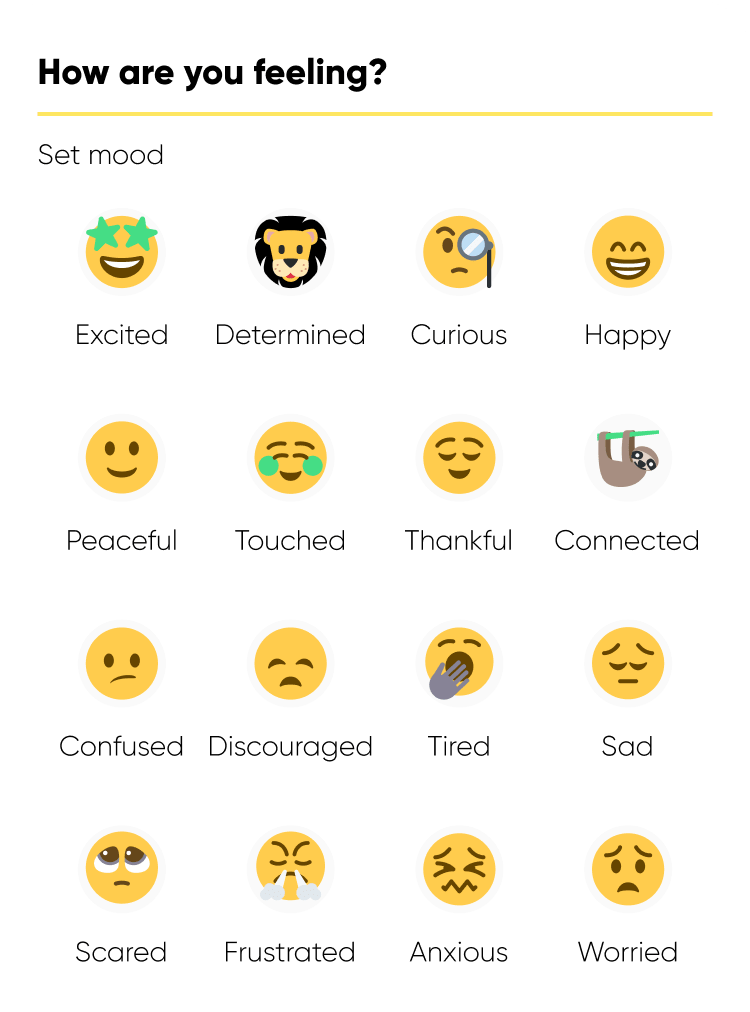 TRACK FEELINGS
Record and measure the emotional state of the individuals in your group.
How can I bring Clanbeat to my group?
---
Learn all about getting started – pricing, what's expected, how you'll be supported and more.
How to get started