---
Our app provides wellbeing check-ins that give real time data on the emotional status of the group who are using it.
A classroom teacher can get a quick update, a homeroom teacher can review a snapshot of the students emotional status. The capacity to respond gives communities the opportunity to respond to need quickly
Be less reactive and become more proactive
---
Discover how the silent majority is doing with real-time insights and weekly data digests.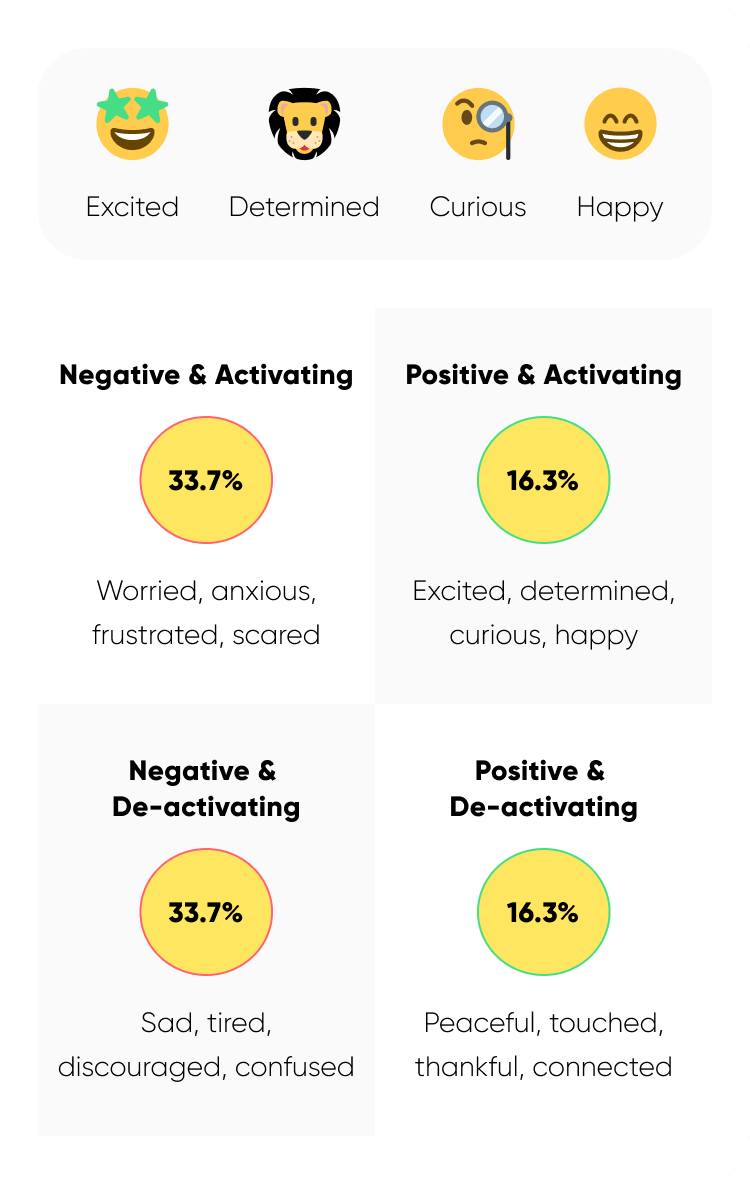 GATHER MOOD DATA
Get aggregated real time mood statistics from shared posts and reflections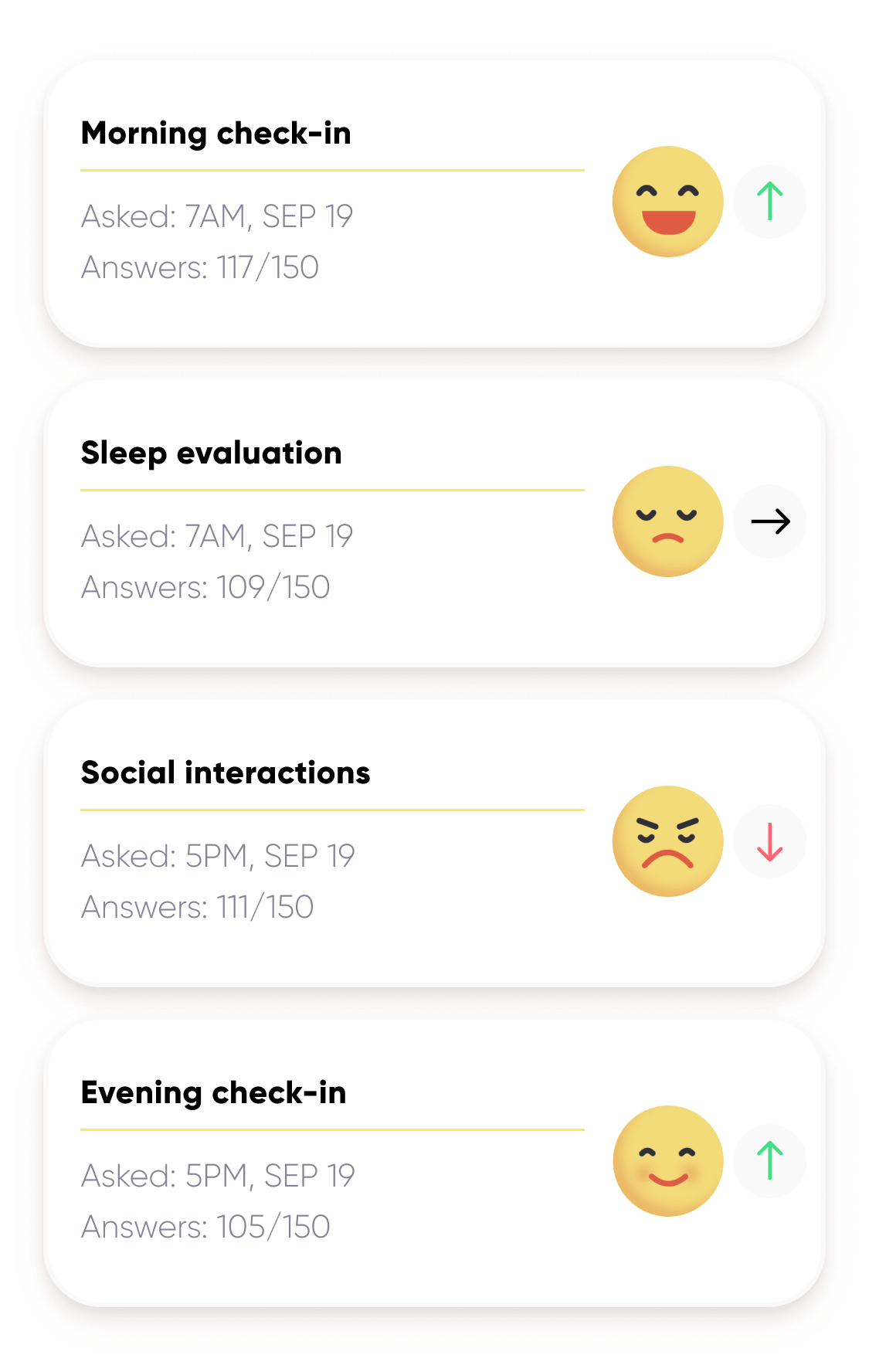 UPDATES ON WELL-BEING
Check in daily or weekly with your group in four key areas for well-being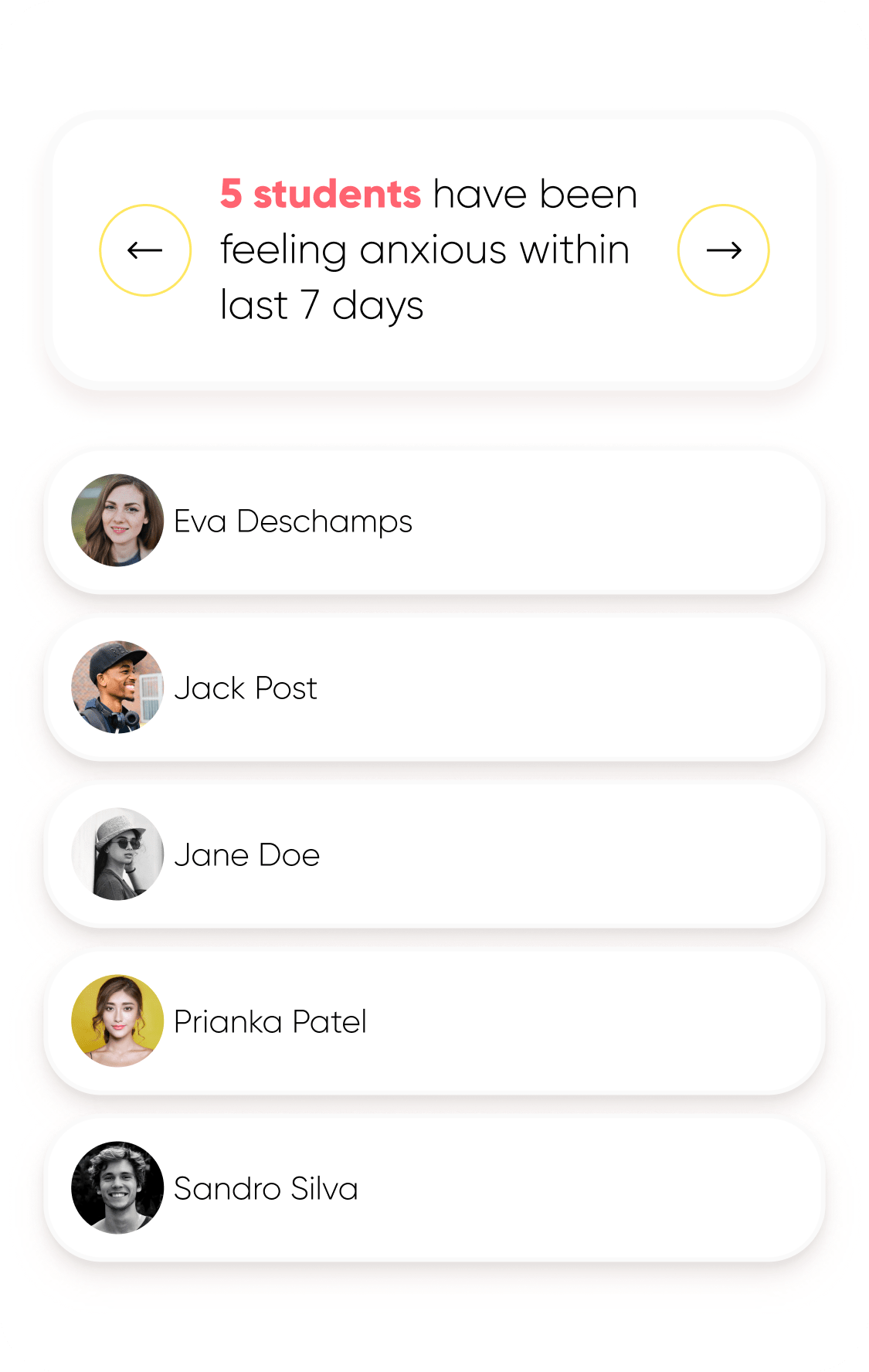 EARLY INTERVENTION
Identify potential issues and risks early with data-driven automated flags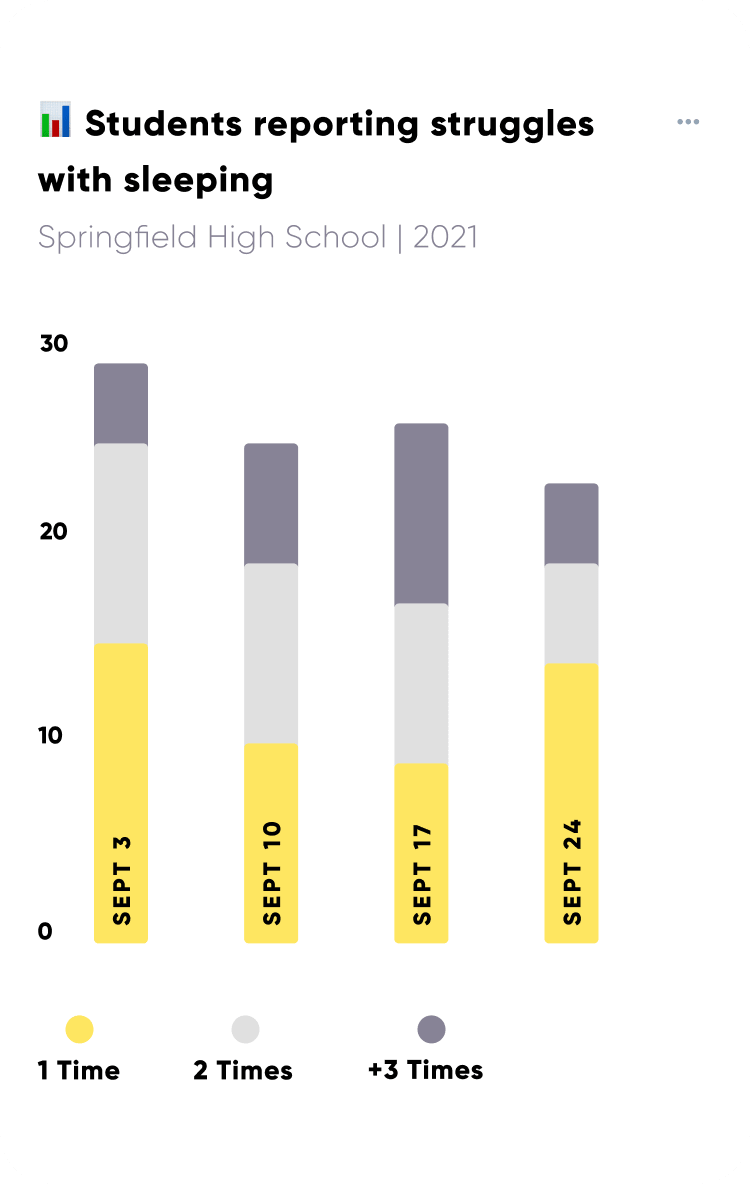 ACTIONABLE DATA REPORTS
Weekly snapshots with in-depth data on how your group is feeling
How can I bring Clanbeat to my group?
---
Learn all about getting started – pricing, what's expected, how you'll be supported and more.
How to get started